The Avenue Valentine's Day Dinner 2018 - The Waters Hotel
The Avenue Valentine's Day Dinner 2018
Spend Valentine's Day with your loved one at The Avenue!
The Avenue has a special menu prepared for you and your loved one on Valentine's Day!  For only $60 per person you each get to choose an appetizer, entree and dessert from the social menu prepared by our award winning chef Casey Copeland.
Call 501-625-3850 to reserve your table today!
 Click here to download the menu!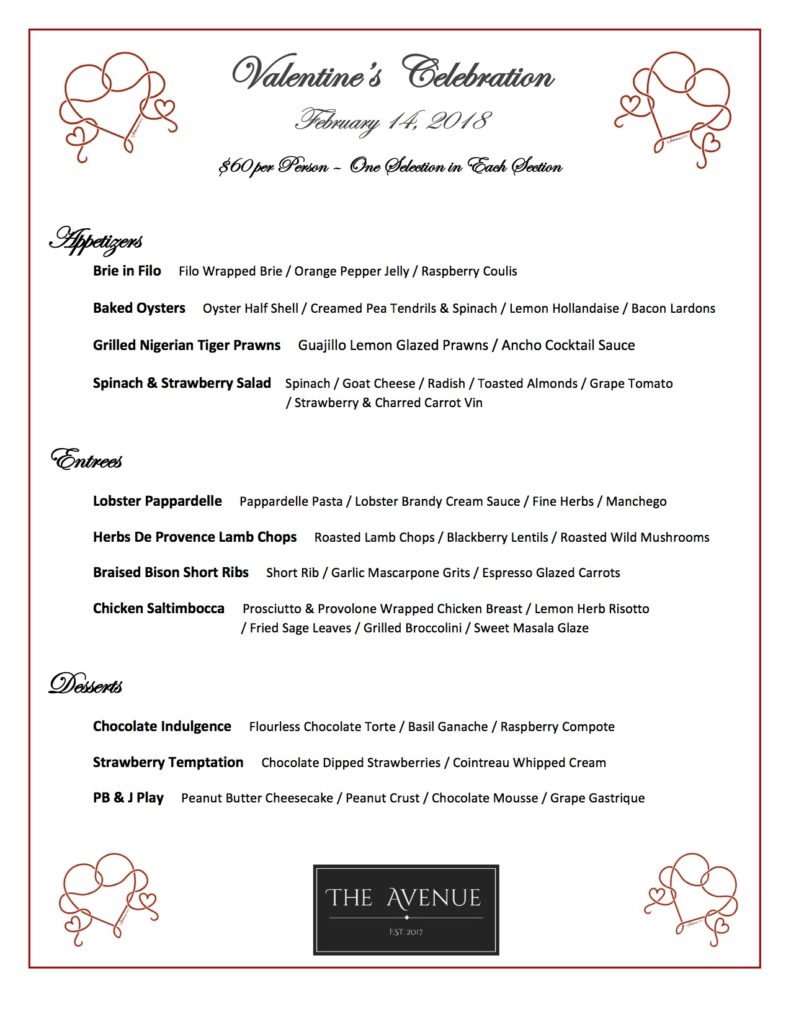 UA-92336543-1