The Avenue promotes new Executive Chef - The Waters Hotel
The Avenue promotes new Executive Chef

The Waters Hotel and The Avenue restaurant are pleased to announce the promotion of Andrew Castro to the role of Executive Chef. Castro has been working as a sous chef with The Avenue since 2017 and is thrilled to take on his new role and responsibility.
"It is an honor to take on the Executive Chef role at The Avenue," says Castro. "We have an exceptional team I feel privileged to work with and I will work everyday to uphold the standards of The Avenue."
Castro has been cooking since he was a kid, but went through Le Cordon Bleu culinary school in 2007. A fan of Gary Menes, he was able to train under his guidance in French cuisine and technique. You will find his signature flavor throughout the menu at The Avenue, driven by French cooking techniques and highlighted by a hispanic/asian influence.
"I'm very excited to showcase my unique flavor and techniques in The Avenue kitchen," says Castro. "My background in French training, as well as experience in Thai and Hispanic kitchens brings a fun twist on traditional dishes."
In addition to the menu, the new Executive Chef hopes all guests can experience the melting pot vibe of The Avenue. "We feature comfort food, old photos, and architecture in the hotel and restaurant, but showcase new cooking trends, artists, and musicians. Our service team is outstanding and create an inviting atmosphere."
Castro loves all of the menu items, but is especially drawn toward the challenge and excitement of the Farmers Market Special. Changing weekly, this menu item utilizes fresh, seasonal ingredients and allows his chef team to be creative.
Meet Chef Castro and his skilled team at The Avenue for brunch, dinner, or an appetizer in the lounge. Be sure to check out the newly opened rooftop terrace serving a limited menu any night of the week. Visit The Avenue inside the The Waters Hotel or online. Call 501-625-3850 with any questions.
Experience The Avenue:
DINING
Sunday Brunch 9 a.m. – 2 p.m.
Wednesday & Thursday Dining 4 – 9 p.m.
Friday & Saturday Dining 4 – 11
BAR & LOUNGE
Sunday Bar & Lounge 9 a.m. – 2 p.m.
Monday & Tuesday Bar & Lounge CLOSED
Wednesday & Thursday Bar & Lounge 4 – 9 p.m.
Friday & Saturday Bar & Lounge 4 – 11 p.m.
ROOFTOP LOUNGE
Monday through Friday Opens at 4 p.m.
Saturday and Sunday Opens at Noon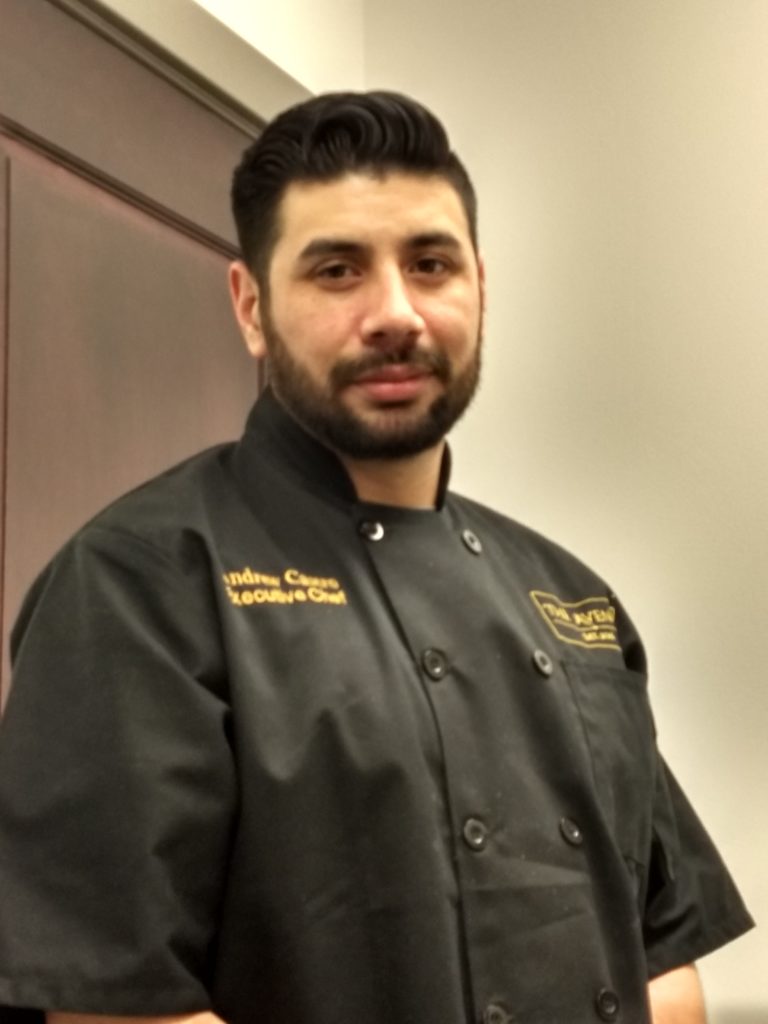 UA-92336543-1